Managing Director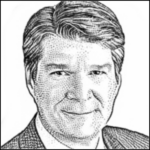 Andy has many years of experience in management consulting in Chicago. He has operated his own private consulting practice catering to the middle market facilitating operational improvement, sales management consulting, financial management, debt and equity sourcing, M&A advisory services as well as turnaround and distressed asset management work.
Andy can be a significant force multiplier for management and ownership of existing businesses. He is able to help secure alternative debt and equity financing, grow sales, improve profitability, reduce inventory, optimize staffing levels and enhance management processes; he is also effective in crisis situations, where he specializes in stabilizing and improving financially challenged companies. As it relates to companies seeking growth capital, Andy is often able to facilitate communication and transactional processes between the business operator and institutional lenders/investors in a way that makes everyone more effective in attaining their goals.
Andy's educational background includes a BBA and MBA from Loyola University in Chicago. In addition, he completed Credit School at The First National Bank of Chicago and has completed many other professional training programs including Sandler President's Club sales and sales management training programs.