Senior Financial Consultant/Project Manager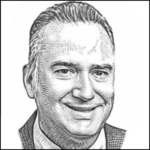 Dave joined Rally Capital in 2006, bringing more than 18 years of experience in the asset-based lending industry. Dave is an expert business consultant focused on helping companies improve their business performance in various areas, including growing profits, revenues and customers. He works closely with clients and lenders in the Midwest and nationally on all financial issues related to bankruptcies, reorganizations and turnarounds, with a special emphasis on financial analysis and alternate financing solutions.
Prior to joining Rally, Dave was a due diligence consultant, providing contract audit services to national commercial lenders and performing hundreds of collateral and financial field examinations on transactions ranging from $100 million to $500 million.
He has also held positions in auditing, portfolio management and underwriting at top lending institutions, including LaSalle Bank and Harris Bank. Dave is a member of the Chicago/Midwest chapter of the Turnaround Management Association and the Midwest chapter of the Commercial Finance Association.
He earned a B.B.A. in Finance from Loyola University Chicago in 1988.