Senior Consultant / Audit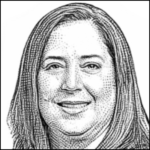 Kristine joined Rally in 2006. She specializes in conducting comprehensive on-site due diligence examinations to help lending institutions, prospective investors, and buyers make informed lending/acquisition decisions. She has extensive experience in developing comprehensive and actionable written reports that allow Rally's team of consultants to advise underperforming and high-growth companies with alternate financing solutions related to bankruptcies, reorganizations and turnarounds.
Kristine has performed hundreds of audits in Chicago and nationally in a variety of settings, including nursing homes, insurance companies, manufacturing and distribution companies and car dealerships, among others.
Prior to joining Rally, she worked at Chicago-based companies for nearly 12 years in financial supervisory roles, including corporate accounting manager, accounts payable manager and accounts receivable supervisor.
Kristine earned a B.A. in Accounting and Finance from Barat College in Lake Forest, Illinois, in 2005.