Managing Member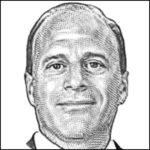 Robert joined Rally Capital Advisors in 2020. For the last 20 years, clients around the country have turned to Goldstein for his experiences in private equity investment, merchant banking, turnaround, financial, operational, management, and as an advisory professional in the middle market. Bob has originated and secured investments with a cumulative value in excess of $1 billion and has been intimately involved in the operational turnaround of numerous middle market companies, some of which received M&A and TMA Turnaround Awards.
Previously, Goldstein served as Managing Partner at Five G Capital Partners LLC, Principal at Victory Park Capital Advisors, LLC, and Managing Partner of New Trier Partners LLC. Collectively through these firms, Mr. Goldstein originated and underwrote investment opportunities, structured, acquired, managed and monetized middle- market companies and commercial real estate (all asset classes) with aggregate transaction value in excess of $500 million.
Robert is actively licensed to practice law in the state of Illinois. He is a member of the Illinois Secretary of State Corporation Acts Advisory Committee, serves as an Adjunct Professor at the Chicago-Kent College of Law, and was named one of 40 Under 40 Illinois Attorneys.