Senior Consultant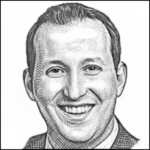 Ryan joined Rally in 2008. He specializes in reviewing and analyzing a company's prior and current operating processes and activities, evaluating business performance indicators and recommending improvement options to increase profit levels, under the direction of the interim CFO or CRO.
Ryan's work with underperfoming and distressed companies is extensive. He possesses a clear understanding of capital structure and the bankruptcy process and as a result, he has been involved with numerous successful transactions for companies of all sizes, ranging from smaller businesses to those with multi-million dollar revenues. His experience spans across a variety of industries, including manufacturing, healthcare, construction, food service, retail, distribution, commercial and industrial real estate, professional services, and more.
Ryan is also very adept with information technology and network infrastructure and currently handles this work internally for Rally.
Ryan is a member of the Turnaround Management Association. He received a B.S. in Accounting and a B.S. in Finance from the University of Illinois at Urbana-Champaign in 2009.