Senior Consultant / Audit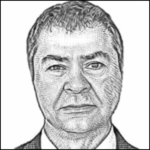 Ryan joined Rally Capital in 2015, bringing more than 18 years of experience in the commercial banking and asset-based lending industries. As a Senior Financial Consultant for Rally, he specializes in conducting comprehensive due diligence examinations and financial analysis to help lending institutions, prospective investors, and buyers make informed lending/acquisition decisions.
Prior to joining Rally, Ryan held positions as a commercial loan officer at Cole Taylor Bank and Delaware Place Bank. Ryan also held a senior credit and portfolio management position at the Merrill Lynch Business Financial Services Group. Prior to joining the lending industry, Ryan was a corporate accountant at US Robotics.
He earned a Bachlelor of Science, Business Administration/Finance from the University of Missouri, Columbia in 1992.